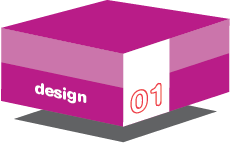 Design
Design will be learned through the online learning platform and is two parts. The second part will be near the end which relates to the process for creating two basics signs at the assessment workshops.
Pages 39 – 53 of the Signee Introduction to Industry Standards Workbook
Learning outcomes
Trainees will explore design elements and principles, typography, basic colour theory and gain an understanding about effective visual communication of a message, the factors relating to sign visibility and working with digital images.
Lessons
Visibility of signs
Intro to visual communication
Introduction to typography
Common typeface categories
Type personalities
Intro to design fundamentals
Intro to colour
Colour modes in digital design
Digital graphics – Vector vs Raster images
Resolution of raster images
Common industry software
Common file formats used in the sign industry
Design – Part 2
Towards end of programme, the following lessons will be based on a basic sign brief that you will create at the final workshop assessment.
Tips for effective signage design
Intro into client brief
Intro to design process