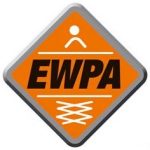 The Elevating Work Platform Association of NZ​ (EWPA) has developed a number of safety videos that provide information and clarification to industry, and promote best and safest practices for the use and maintenance of Elevating Work Platforms.
This library currently includes the following:
Pre-Start Safety Checks
Responsibilities
Harness Use of Scissor Lifts
Loading and Transporting EWP's

10% discount on training for NZSDA members
10% discount on training for NZSDA members
Goleman Training delivers NZQA accredited training courses across New Zealand at one of our six dedicated facilities, covering working at heights, EWP operation, Ropes & Rigging and confined spaces.
We also have an extensive range of affordable height safety equipment and general personal protective equipment available instore or online.
Goleman Trainers are real-world operators who work on commercial buildings and site when not running training courses, this means practical skills and experience is taught alongside the NZQA curriculum.

30% discount on on EWP hire equipment for NZSDA members
1. Accessman provides training in Mobile Elevated Work Platforms.
The HIANZ (Hire Industry Association of New Zealand Inc) EWP Silver Card course was re-developed to meet the requirements of the Best Practice Guidelines for Mobile Elevating Work Platforms (Released August 2014 by WORKSAFE NZ). 
2. The IPAF (International Powered Access Federation) training programme was developed by leading industry professionals aimed at platform operators.
IPAF training is certified by TÜV as conforming to the international standard ISO 18878 Mobile elevating work platforms – Operator (driver) training.
The PAL (Powered Access Licence) Card is internationally recognized and valid for 3 years in NZ and 5 years internationally. 
As your safety is Accessman's #1 priority, they are making pre-start & training videos available to view via their website.
Click here for access to the following videos on Accessman site:
Pre-Start Inspection Boom Lift
Pre-Start Inspection Vertical Lift
Training Saves Lives
Spot the Mistake