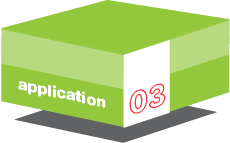 Application
Most of the application pillar will be learned during work experience and supported through the Signee online learning programme.
Pages 82 – 113 of the Signee Introduction to Industry Standards Workbook
Learning outcomes
Trainees will develop knowledge in the selection and application of vinyl to a variety of surfaces. Develop knowledge in cutting, weeding, transfer techniques and preparing surfaces for vinyl and vinyl application techniques.
Lessons
Types of vinyl used in signage
Storage and care
Cast v's calendered vinyl
Substrates for vinyl application
Preparing common surfaces for vinyl application
Cut vinyl v's printed vinyl
Working with cut vinyl
Using application/transfer tapes
Applying simple vinyl graphics
Removing vinyl graphics